RVC is governed by a Board of Directors comprising of leaders from communities of color, funders, and other community activists:
Estevan Muñoz-Howard (Board Chair)
Program Officer, Piper Fund
Estevan creates grants to support efforts to reduce the influence of money in state and municipal politics. In 2015, he helped lead the Honest Elections Seattle campaign, the historic initiative to implement a democracy voucher program and create a floor for political voice in the city.
Estevan previously worked as Development Director for Arts Corps and Social Justice Fund NW and as Executive Director of the Youth Media Institute. He also served on the board of the Washington Bus and Seattle Arts Commission.
Sarah L. Servin (Vice Chair)
District Representative, Congressman Adam Smith
Sarah is a native Seattleite whose interests lie in community empowerment and equity. After graduating from Claremont McKenna College, she worked for Senator Maria Cantwell in Washington, D.C. before moving back to Seattle to work as the Washington State Field Director for the Hillary for America Campaign.
She currently works for Congressman Adam Smith as a District Representative for healthcare, education, technology, and civil rights issues. She is an alum of Teens In Public Service and the Washington Bus.

Miriam Zmiewski-Angelova (Board Secretary)
President and Founder of 7th Generation Consulting
Miriam Zmiewski-Angelova is Choctaw, Cherokee, African American, and Ashkenazi. She is the President and Founder of 7th Generation Consulting, a Native woman-owned consulting company providing professional and leadership development, content design, and crisis intervention skills training to help build capacity in Native communities.
Miriam specializes in culturally tailored approaches to health-promotion and harm-reduction in women and adolescents and has over 10 years of experience in community-based prevention program development, facilitation, and evaluation.
Bob Hughes
Professor Emeritus,
Seattle University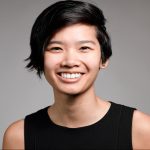 Mindy Huang
Coalition and Communications Manager,
Southeast Seattle Education Coalition

Gaurab Bansal
Strategy Consultant
Emilio Garza
Advocacy Director,
Children's Alliance
Magan Do
Grantmaking Director,
Social Justice Fund Northwest