RVC is governed by a Board of Directors comprising of leaders from communities of color, funders, and other community activists:
Regina Elmi (President & Chair)
Executive Director, Supporting Partnerships in Education and Beyond
Regina Elmi is a co-founder of the Somali Parents Education Board and believes the biggest role in this world is being a parent. She considers it a privilege to be working with parents like her every day and learning from them. Regina believes if we want to close the opportunity gap, parents and youth must be involved in conversations about systematic racism. She is a champion of community leadership and placing parents in leadership roles so they are the ones advocating for our children.
Angela Powell
(Co-Chair)
Principal and Founder,
Imago, LLC
Magan Do (Treasurer)
Equity and Social Justice Grants Manager, King County WA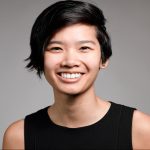 Mindy Huang (Secretary)
Coalition and Communications Manager,
Southeast Seattle Education Coalition

Mohamed Shidane
Deputy Director, Somali Health Board
Miriam Zmiewski-Angelova
President and Founder of 7th Generation Consulting
James W. Lovell
Director of Development, Chief Seattle Club
Rachel Greenwood
Operations Coordinator, Communities of Rooted Brilliance
Paul Laughlin
Deputy Director, Totem Star