By RVC
RVC is currently learning a lot about and working with our third cohort of our Community Impact Fellowship Program! This is our longest-running program, and we can't believe we're on our third cohort! Many lessons have been learned over the years that we have applied to our curriculum, and we'd like to tell you a little bit about what our Fellows have experienced in the first five weeks of the program! (BTW, meet our Fellows here!)
Our Community Impact Fellowship Program, overall, provides our Fellows training, support, and mentorship to further develop their leadership skills and knowledge in nonprofit management, capacity-building, civic engagement, working with diverse and dynamic communities, and more. These bright and energetic leaders will be placed in host organizations for the next two years.
But before our 14 Community Impact (CI) Fellows can start working at RVC's partner organizations, they go through the CI Leadership Institute, which gives them opportunities to acquire some skills and knowledge in nonprofit work (covering a broad range of topics that helps Fellows with foundational knowledge and know-how to navigate through the nonprofit sector as part of a grassroots organization and a leader) that they will grow over the next two years, as well as give the Fellows opportunities to bond with one another. The goal of the Institute is to provide a foundation for these dynamic leaders to change the sector by creating a more inclusive and equitable approach.
Retreat to build understanding and trust
The Institute kicked off with a three-day retreat during the first week of August, giving Fellows a chance to meet and get to know each other. They got to discuss important and timely subjects, talk about their respective motivations and journeys, eat together, and even play a little bit. While all of this sounds fun (and it is!), it's also a crucial step in getting the cohort to be on the same page and build trust so that they can lean on and peer-coach each other for the next couple years.
"The Institute provided a sense of community and connection with the Fellows in our cohort — to celebrate each other and be in a space of continuous learning together," said Uyen Vu, an RVC CI Fellow placed at Powerful Voices.
"The Leadership Institute completely expanded my thinking around the nonprofit sector," said E.N. West, a CI Fellow placed at Surge Reproductive Justice. "It exposed the shortcomings and strengths of nonprofit and encouraged our cohort to think outside the box and challenge the status quo for the betterment of our communities."
The cohort also had a chance to put together community agreements to guide their experience, promoting empathy, respect, empowerment, a safe space, open communication, and being advocates for themselves and one another.
"As outgoing as I am, I'm a very private person and so I had apprehensions about spending five days with a group of strangers, in the middle of a secluded area," said Bilen Eshetu, a CI Fellow placed at Somali Parents Education Board.
"On the first day, I was sheltered inside my shell while participating," she added. "The next day, I was still dubious. By day two, I felt very comfortable around my cohort. By day three, we were cracking jokes and sharing intimate moments. And by the weeks end, we had in fact become family. Although it may be strange to trust and love a group of folks in such a short time, it felt natural. We all made space for each other and we were eager to encourage growth and cultivate thoughtful relationships."
The CI Leadership Institute
The first week of the Community Impact Leadership Institute kicked off by discussing and learning about the foundations of the sector. While the group learned about the ideology of the three sectors (government, market, and nonprofit or third sector), there was an emphasis that communities of color have fought hard to carve out that third space and have utilized it effectively for deep social change.
The Fellows then broke up into small groups to analyze how nonprofit sectors are traditionally discussed in academic classrooms and the problems that arise from such approaches.
This becomes a theme throughout the course of the curriculum: Challenging the status quo. What are the basics? What is problematic with traditional approaches? What gets overlooked as a result? What are some new ideas and approaches that can make for a more inclusive space for everyone?
Guest speakers and facilitators showed up throughout the Leadership Institute to discuss, promote, and interject ideas and strategies that can shake up the sector, for the better. Other topics covered during the Institute included governance and leadership; fundraising and finance; communications and peer coaching; and management, operations, and work planning.
Fellows are ready to hit the ground running
The cool thing about this whole process is that in addition to undergoing a multi-week intensive leadership institute, there are a lot of discussions surrounding how these Fellows can make an impact in the field. It's not merely learning to navigate the system, but understanding the nuances of the issues within the sector and getting knee-deep into discussing strategies in pursuit of equitable change.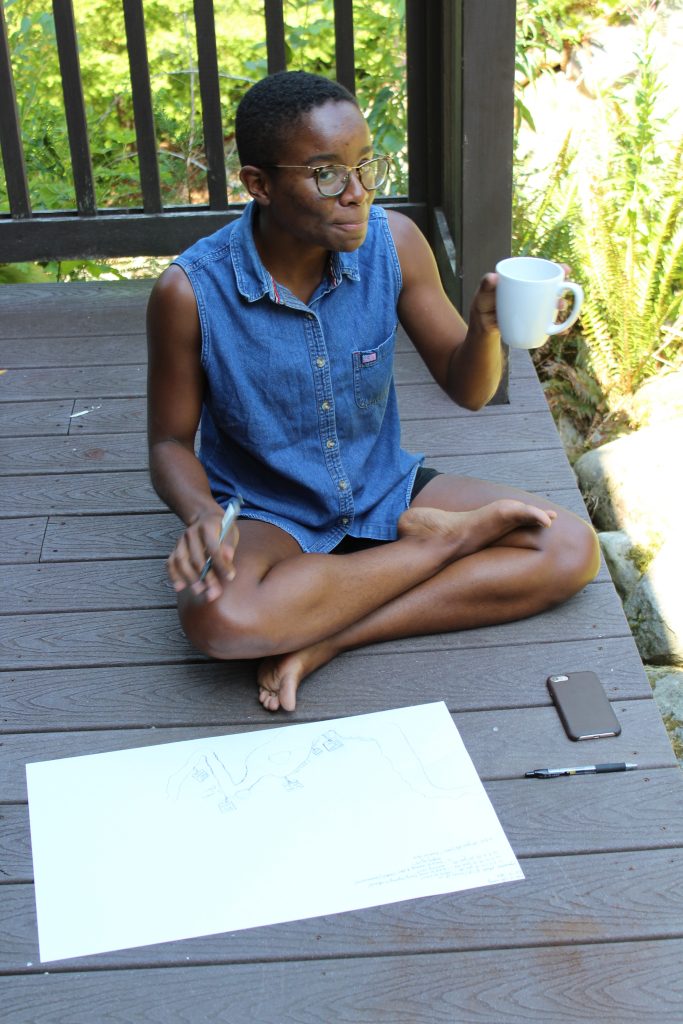 "I am excited to expand my political analysis and concept of 'community' at my host organization," said E. "For instance, at Surge Reproductive Justice, we consider incarcerated folks as part of the communities we organize alongside, which is a new concept for me. Folks on the inside bring a dramatically different and needed perspective to issues of gender equity, holistic health, and radical wellness."
For Bilen, she is excited to work in an environment that strives to model equity.
"I am most excited to work with a Black, female leader. A first for me."
The Institute wrapped up on Sept. 13, filled with engaged learning and community building. The Fellows are ready to keep growing and contribute to their respective host organizations. We are excited to see what this exciting group of leaders can accomplish in the coming years!