Spring is in the air and summer is just around the corner, which means that not only is the temperature rising, but so are the opportunities and events to take part in to engage with the wonderful communities that we work with!
In this month's newsletter, we highlight a couple of successful fundraising efforts, including the Green Pathways Brunch and GiveBIG 2019. We are also excited to announce two new team members joining the RVC family!
On another note, check out what RVC and our partners are doing this month!
---
Green Pathways Brunch was a Big Success!
Last month, we launched our Green Pathways Program with a brunch at the Seattle Aquarium on April 24. We were able to raise more than $20,000 at the brunch! The amount raised will allow this program to take off, granting one Green Pathways Fellow a placement at Got Green through this program for one year. The program creates an opportunity for low-income young adults to obtain living wage positions, with benefits, in the environmental justice movement.
This program came about as a result of communities of color, low-income communities, and indigenous communities facing greater risks of exposures to hazards, which contribute to worsening health conditions and economic disparities. These communities are often left out of the conversation when it comes to transitioning to and building a healthy and sustainable future. We need more voices and leadership at all levels in the environmental movement.
Please help us continue to raise money for the second year of our Fellow's placement at Got Green!
You can also reach out to [email protected] and [email protected] for other engagement opportunities!
---
Thanks for Giving BIG!
RVC once again took part in GiveBIG 2019, a 24-hour online crowd-funding event, which helps to support nonprofit organizations across Washington state. The event took place on May 8, and RVC was able to raise $7,300!
Funds raised will go towards supporting our programs, such as our Community Impact Fellowship Program, which cultivates young leaders from diverse communities of color. We provide them training, support, and mentorship to further develop their leadership skills and knowledge in nonprofit management, capacity building, civic engagement, and working with diverse and dynamic communities.
Money raised will also support RVC's other programs, which aims to centralize administrative work of our partners, build capacity through culturally-relevant consulting with organizations led by communities of color, and facilitate resource-sharing and create strategic partnerships to help bring about policy changes to aid communities of color.
---
Meet New RVC Team members
Anbar Mahar Sheikh and Roshni Sampath are new staff!
Anbar is our new Capacity Building Lead!
Anbar has more than 15 years of experience in nonprofit management and activism and has a deep passion for capacity building for nonprofits.
Throughout her career, she focused on nonprofit management and capacity building for the American Muslim community by working with the Council on American-Islamic Relations – California, which is the largest civil rights organization for the American Muslim community, and Whitestone Foundation. Immediately prior to joining RVC, Anbar worked as a research analyst and project manager at The Giving Practice.
She is a consultant for Roadmap Consulting. Anbar holds a Masters in Public Administration with a focus on Nonprofit Management from the University of Southern California and a B.A. in International Studies from the University of California, San Diego.
Anbar also loves scrapbooking and hiking.
Roshni is our new Capacity Building Coach!
Originally from South India, Roshni immigrated to the United States from Nigeria. She has lived in all four time zones in the continental United States, and has worked with nonprofits for the last 13 years in areas of fundraising, communications, human resources, and program development and delivery.
Before RVC, Roshni worked at Statewide Poverty Action Network doing communications and development to change state-level laws that perpetuate poverty in communities of color. Roshni is excited to bring her commitment to equity, capacity building, and supporting the brilliant work done by communities of color to her role at RVC.
Roshni also loves novels, good pop culture think pieces, dance parties, swimming, car karaoke, board games, and daydreaming by a sunny window.
---
RVC Partner Updates
Rainier Valley Corps' primary work is building capacity in communities of color. We mainly accomplish our goals through supporting our community-based organization partners. You can see some highlights of their work from last month below!
Got Green hosted Green-A-Thon 2019
Got Green, a grassroots organization led by young adults and people of color that strives to promote and create a more just and sustainable economy, while fighting for their environment and communities, recently hosted its annual Green-A-Thon. This event also served as the group's 10-year anniversary.
This fundraising effort started with an Earth Day canvass on April 20, which involved Green-A-Thon teams going on a community door-knocking day to have discussions surrounding the need for climate resilient and health communities. In addition, the teams provided home air filters and raised awareness on the dangers of wildfire smoke.
All of this was also bookended with a Community Appreciation Party on May 9, which celebrated Got Green's cumulative work and recognized the previous work of Got Green's predecessor, Community Coalition for Environmental Justice.
Glimpse into the work of Voices of Tomorrow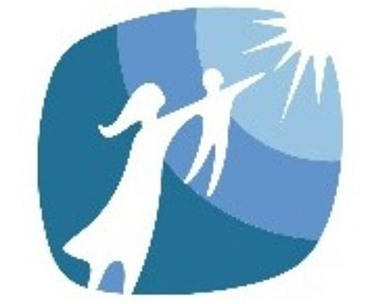 Voices of Tomorrow recently posted a blog about how donor contributions can help young students like Omar succeed by supporting teachers that provide a nurturing, empathetic, and caring environment.
Omar entered Voices of Tomorrow's Somali-English dual language program in 2017, at age 3, and had a difficult time transitioning into being a student, which required rules and structure. Through this program, in just 5 months, he was already developing into a positive leader who worked well with other students in the classroom.
The Washington State Congolese Summit
The Congolese Integration Network (CIN), one of RVC's partner organizations, is hosting the Washington State Congolese Summit, the first Congolese summit taking place in the Seattle area.
The summit will be held at Bellevue College, at 3000 Landerholm Cir. S.E., on June 29. The goal of the summit is to gather the Congolese community to celebrate, share, and reflect on their diverse culture through seminars, presentations, and discussions.
The summit will also recognize the work of community members on the special day of the independence of the Democratic Republic of Congo. The organization is expecting for several hundred people to participate in this event, which includes their clients, their partners, elected officials, entrepreneurs, scientists, and other innovators.
Floribert Mubalama, executive director and founder of Congolese Integration Network, states that as a participant, "You will be actively engaged as a full participant throughout the entire event. Your active participation at the Congolese Summit will matter to the overall outcome of this event."
For more information about the event, what the participants will experience during the summit, and tickets, visit their events page.
Also, read more about the Congolese community in Seattle on our RVC blog, which was penned by Floribert.
Rainier Beach hosted Bridge 2 Beach Clean Up
RVC's partner organization, Rainier Beach Action Coalition, recently hosted its Bridge 2 Beach Clean Up on May 4. Since 2008, community neighbors, from the I-90 Bridge to Rainier Beach, have gathered for clean-up assignments in southeast Seattle, ranging from litter pick-up and removing graffiti, to landscaping construction and public art projects.
The clean-up event wrapped up with a celebration with food and fellowship at the Rainier Beach Community Club.
RVC Save-the-Date!
Mark your calendars for the Graduation of our Community Impact Fellows on Thursday, July 18, at New Holly Gathering Hall. You'll hear testimonies of the impact our Fellows have made on communities and will get a chance to meet our selected Green Pathways Fellows.
---
Donate to RVC's Annual Fund
RVC aims to empower communities of color to foster a more equitable society. There are many ways to support and engage with us to reach our goals. One integral way people can contribute to our mission is to make a donation through our Change Makers Fund, a vital component for sustaining RVC's important work and growth. Your generous support will help to strengthen and broaden our program to reach more communities of color!
---
Read Our Annual Report!
We're excited to share our annual report with you! Read about the amazing work our Community Impact Fellows are doing, in addition to the growth of our programming, such as our Operations Support Program and Capacity Building Coaching Program. We would love to hear your feedback!
---
Job Opportunities In Our Network
RVC is hiring a Fellowships Program Coordinator and Operations Support Program Manager.
Ethiopian Community in Seattle is hiring an Executive Director.
Powerful Voices is hiring a Donor Relations Manager.
Puget Sound Sage is hiring a Development Coordinator.
Voices of Tomorrow is hiring an Early Learning Director.
Rainier Beach Action Coalition is hiring for multiple positions.
League of Education Voters is hiring for multiple positions.
Philanthropy Northwest is hiring for a Program Manager in their Learning Network department.
Solid Ground is hiring for multiple positions.
Seattle University is seeking a Systems Support Coordinator.
Ventures has multiple job openings.
Washington State Coalition Against Domestic Violence is hiring for multiple positions.
Literary Source is hiring for multiple positions.
---
Community Events
May 24 A Celebration of Indigenous Film and Artists
May 25 Unapologetically US – Building Muslim Power for 2020 & Beyond
May 30 Walk This Way: Womxn to Watch Right Now
June 4 Families of Color Seattle – Info Session
June 6 50 Years of Pride Celebration – Columbia Tower
June 8 Reflecting on and Honoring Our Collaboration
June 12 2019 LGBTQ Housing Leadership Institute registration deadline
June 14 We Out Here Exhibition and Festival Celebrating Black Excellence
June 28 Trans Pride Parade
June 29 Washington State Congolese Summi
June 29 Spirit of Africa Festival 2019
July 20 Seattle Latinx Pride
---
Read Our Latest Blogs!
We Support Survivors! But are we ready to be accountable?Written by RVC Former Capacity Building Coach, Uma Rao
RVC Fellow helps push state bill to close health care worker shortage and relieve financial burden on immigrant students. Written by RVC Fellow, Hana Gregory
3 Ways to Answer the Question, "Do I have the capacity for that?" Written by RVC Former Capacity Building Coach, Uma Rao
Hey Nonprofit Sector, are you too thinking about #MeToo? Written by RVC Former Capacity Building Coach, Uma Rao
Don't miss a Change-Makers post by subscribing!
---
If you have job postings or events that you would like mentioned in our newsletter, please email the details to Stacy. We do our best to fit everything in, but we may not always be able to.