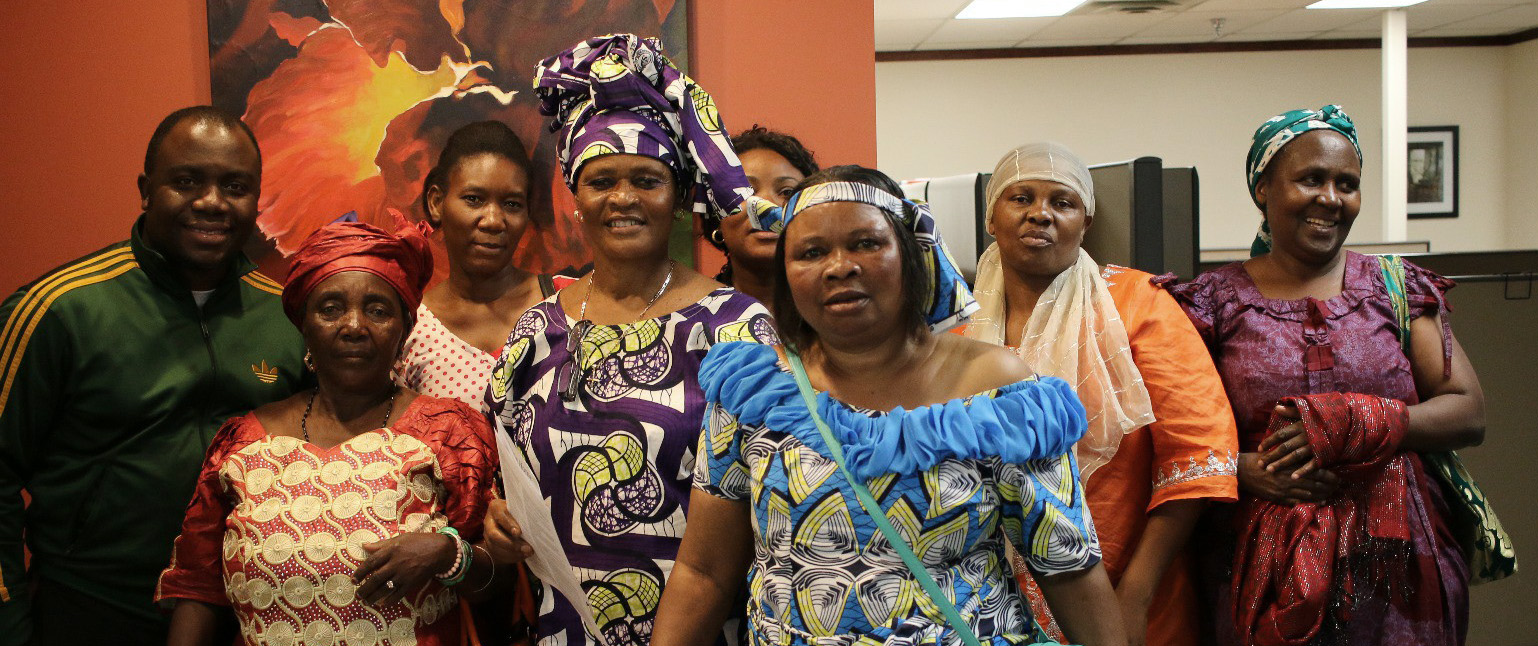 By Floribert Mubalama, Executive Director and Founder, Congolese Integration Network
—
Note: The Congolese Integration Network (CIN) is one of our newest operations support partners. CIN was fiscally sponsored by Global to Local (G2L) from July 2016 to July 2018. Here, CIN's tireless executive director and founder, Floribert Mubalama, explains how this remarkable organization was born.
—
My story begins thousands of miles away in the African nation of Malawi, where I spent eight years in a refugee camp after fleeing intense violence in my home country of the Democratic Republic of the Congo.
I sat in that refugee camp, waiting to relocate to a safe country that my family and I could call home. In that time, I struggled to stay positive and hopeful coming from a place where girls and women were sexually assaulted and trafficked as slaves. As a living witness and after hearing the trauma some of them endured, I knew I had to do something.
I co-founded a support group in the camp, called Break the Silence, to advocate and help survivors gain refugee status so they could escape the horror they had suffered for years. I was inspired by the people who let me sleep in their tent when we first arrived at the camp, those who helped me build a bakery, and those who supplied the corn and flour to the camp so that we could eat. I was inspired by complete strangers with big hearts who supported relief agencies in Africa. I was impressed that other people could be so giving — so I thought, "How am I going to give back?"
My answer would come when I resettled in Washington state.
Historical context
The Democratic Republic of Congo (DRC)'s civil war began in 1996, so the Congolese people have only known near-constant conflict and war. These 20 years of violence have resulted in trauma on a scale that most people cannot comprehend.
A study by the International Rescue Committee estimated that between 1998 and 2007, some 5.4 million people were killed as a result of the civil war. The current total is unknown. About 4.5 million people are currently in a situation of acute crisis. An estimated 2.2 million Congolese are currently displaced from their homes inside of the DRC. It's been estimated that about 1.5 million women have been raped. Very few Congolese managed to escape the violence, and many have been victims of mutilation, rape, forced displacement, and destruction of property or economic and social rights violations.
Those living in refugee camps grow with an unmanaged fallout from the trauma that results from the atrocities they face. For those fortunate to be resettled in Washington state, it is imperative for them to work with Congolese case managers who understand the trials that they have gone through and who have the cultural competency and language skills to bridge the divide.
Unfortunately, Washington state lacks structured Congolese community-based organizations (CBOs), even in King County, where the majority of Congolese refugees and immigrants in this state live. The lack of CBOs here has led to the continuing marginalization of our community's needs.
The Congolese in Washington
The population numbers are challenging to confirm, but according to the federal Office of Refugee Resettlement, hundreds of Congolese have been resettled into Washington state since 2010. It is important to note that while Congolese are an underrepresented population in Washington state, we are among the top five resettled peoples in Washington state. Further, over the next five years, an estimated number of 3,000 Congolese refugees are projected to be resettled into Washington state, building on the over 5,548 already here.
Congolese and other refugees face many challenges after resettlement, ranging from difficulty with the English language to financial limitations. Physical and mental health concerns from the significant trauma experienced both prior to and after resettlement, mental block issues, and level of education also affect refugees disproportionately compared to other immigrants. These challenges lead to difficulty accessing adequate housing, looking after children and educating them, and maintaining a job. Ultimately these disadvantages result in poor health, family relations, and integration outcomes.
Our community is growing, and solid integration services and community building are needed to pave the way for more successful transitions in the future, which should lower the risk of homelessness and boost resilience, improve well-being, and reduce poverty.
A New Start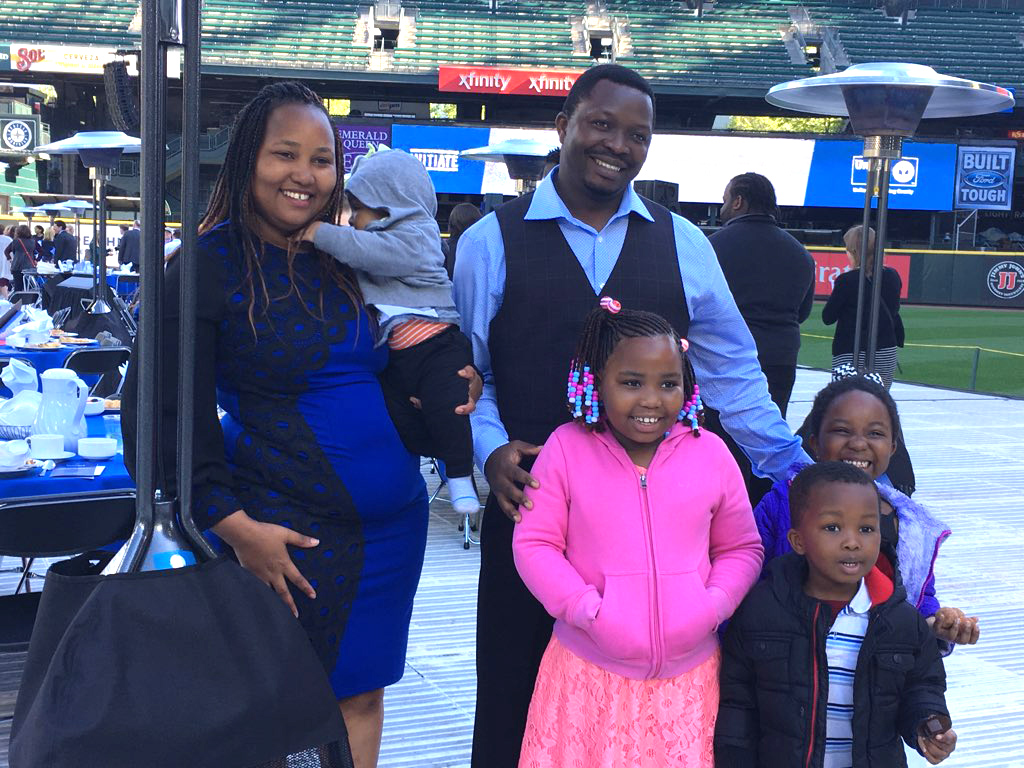 When people are in refugee camps, they dream of coming to America — the land of opportunity — and they believe that everything will be great.
I didn't think I would struggle here.
But when I arrived in late 2014 with my two children and my very pregnant wife, I had a difficult time with the language, finding housing, and finding a job. There was nobody I could turn to after the resettlement support ran out.
I realized that other Congolese in the community must also feel isolated in their struggles to find work and pay rent. Even worse, many of the women — many mothers with children born from rape in Africa — were forced back into lives of sexual servitude and violence in order to pay the rent.
These women need so much support. They need help so that they can financially survive here without enduring more pain and suffering. They deserve to heal and form a bond with their babies so that mother and child can thrive together.
I knew if I could find a way to help these women, it would heal my own heart as well as put into place mechanisms that address the complicated issues of social, economic, and cultural integration that has, so far, hindered the effective development of the Congolese in Washington state.
With the support of other community members, we started the Congolese Integration Network (CIN).
The women the CIN has helped have gone from those who merely survived to those who are thriving. They have gone from isolation to getting real support from programs that help them. They have healed through counseling that focuses on building up their mental health. They are now accessing housing through our case management. Others have learned new skills that empower them and earn an income. Single mothers have bonded with their children in CIN's Parent-Child Home Program.
Ultimately, our community's hopes lie in our children. By serving our women, we strengthen our future.
For more information or to donate to the Congolese Integration Network, visit congoleseintegrationnetwork.org or congoleseintegrationnetwork.org/donate.